Therapy with Adults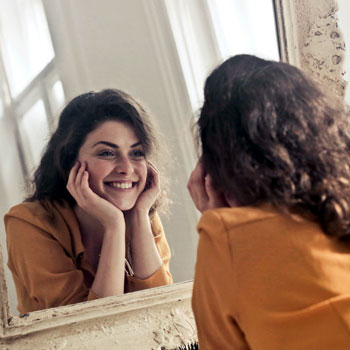 People make the decision to begin therapy for many different reasons. Whether it is a chronic mental health issue or a difficult time in their life, therapy is a good option.
For some people, it might even just be the need to have a trusted person outside of their normal life who they can talk to without fear of judgment. Some of the potential problems that might lead you to therapy include:
Struggles dealing with intense emotions.
Being overwhelmed by or unable to control unwanted thoughts.
Difficulties in maintaining healthy relationships.
Problems with distraction, sustaining focus, forgetfulness, disorganization, or similar issues that significantly impact day-to-day life.
Inability to make new and meaningful connections with others.
Intense physical reactions that arise when worried or stressed.
Significant loss of a loved one, job/career, or type of life they used to have.
Feeling unmotivated to move forward in life.
Experiencing painful memories and reliving the emotions of when the event(s) first occurred.
Unhealthy sleeping or eating habits and an inability to change them.
Low self-confidence that prevents someone from living his or her best life.
THE POTENTIAL BENEFITS OF THERAPY
Therapy is a process where you can feel free to open up about your concerns, be understood and supported, and learn better ways of dealing with problems. By talking about your goals and values we can create a plan to help you build the right mindset and skillset for living a healthier life. If you aren't sure what your goals are when you first come in, that's okay. That might be part of what led you to therapy.
An important thing to note is that therapy is much more effective when you are an active participant. Sometimes when someone starts the therapeutic process they think that the therapist will be doing most of the work. The reality is, you will need to be active for therapy to be effective.
Through a treatment approach known as Cognitive Behavioral Therapy or CBT, you will become an expert in your own emotions, behaviors, and thoughts. You will learn what techniques to use and how to effectively apply them when problems arise.
THE ROLE OF THE PAST IN BUILDING YOUR BEST PRESENT AND FUTURE
While CBT is focused on being in the present moment and taking action right now to create a better life, it does not mean that the past isn't important. Your experiences have profoundly shaped you. Not just the events that have happened to this point, but what you have learned from them and the people around you. Your learning history has affected your attitudes and perspectives, responses to problems, relationships with others, and self-perception. It can be helpful to look back and discover why you think and feel the way you do.
We will not focus on the past so intensely that we lose sight of the life you want for yourself now and in the future. The things you have learned from your history are a big part of what holds you back in the present. Many people struggle because of an inability to stay connected to the "here and now."
If you find that you live too much in your past or an imagined future, we will work towards helping you reconnect to the present. You will start to understand why the present is the only time we are ever truly able to take action.
CHANGING YOUR LIFE THROUGH TAKING ACTION
To get the most out of therapy, you will be encouraged to participate in activities that put you in the direction of your goals. These are typically specific steps designed to help you continue moving forward between sessions. They could also include practicing particular skills using apps, audio tracks, videos, or workbooks. These "assignments" have been shown to be one of the most important mechanisms for progressing in therapy. They also help build the foundation for your improvements that will continue well beyond the time you spend in the office.
The therapy process tends to work best when it is equal parts self-discovery, working towards self-acceptance, and determining the next steps to take in the journey towards your goals and values. Participating in therapy helps people receive the support they need and learn better ways of dealing with difficulties in their lives.
THE FLEXIBILITY OF THERAPY USING TECHNOLOGY
Life as an adult can be non-stop and overwhelming at times. Sometimes to the point where it can be almost impossible to find time to travel to an office for therapy. Because of this, there are many options available that allow for increased flexibility for when and how we meet.
These include participating in sessions via videoconference (not Skype or Facetime due to confidentiality issues, but other programs that are just as easy and convenient to use) or over the phone. Being in contact via text or email for questions or support when difficulties arise is encouraged. (Note that in the case of an emergency situation, you should call 911 or go to the nearest emergency room.) People find this convenience invaluable as they continue to work towards improved mental health and better lives for themselves.
FINAL THOUGHTS
Beginning the therapeutic process can be overwhelming at first. If you have never been in therapy you may not know what to expect. Most people find that once they get started it is one of the best decisions they have ever made.