About Me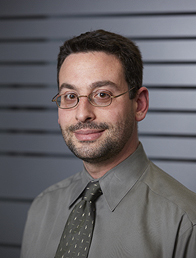 "I have always been motivated to help people who suffer from emotional and behavioral issues. During my undergraduate training at Binghamton University and graduate training at Hofstra University, I learned how to treat depression by assisting someone in changing their thoughts and actions, the different breathing and relaxation techniques that affect panic and anxiety, the ways to improve communication and interactions for people in relationships, the skills that enhance success for someone with ADHD, and the issues to address when teaching someone how to manage anger. Armed with all this training and knowledge that has been validated by decades of research, I was off to intern at area mental health centers.
But what I found when I began working at these sites was quite a shock.
The prevailing culture at these institutions was for the people who were dealing with emotional and behavioral issues to take the medications prescribed to them and patiently wait for them to work. No mention of coping skills. No mention of learning different approaches to problems. No mention of empowering those who were feeling out of control over their own lives. Most of my colleagues at these places either did not know how to help people in any other way or did not feel as if they could challenge the way things had always been done.
Now I'm personally not very good at being patient or passive. I've found that neither are people who are dealing with significant emotional and behavioral issues (or have family members who are).
Techniques that build on people's strengths and allow them to take an active role in their treatment should not be kept hidden. While working in these institutions, I started teaching and demonstrating what people can do to help themselves. Those who tried these approaches felt better without having to rely only on the medication.
After these experiences, I wanted to establish a place where people could go to learn how to effectively deal with emotional and behavioral problems in a way that encourages taking an active role, builds upon existing strengths, and teaches practical skills that could be immediately used to improve their life.
In March 2008, I opened up my practice in Syosset with the same philosophy and goals I had during my training.
Teach people to help themselves feel better through changing the ways in which they think and act.
Utilize treatment approaches that are supported by decades of research.

My approach towards helping people remains the same to this day. I continue to use these goals to help people work towards making the changes they want in their lives."
Dr. Jay Saul
Cognitive-Behavioral Psychologist
Long Island, New York