About Me
MY TRAINING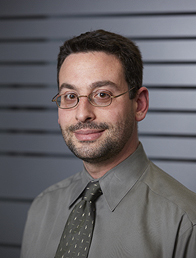 "I I have always wanted to help people who are suffering with their emotions and behaviors. As a Clinical Psychologist who attended Binghamton University as an undergraduate and the Clinical & School Psychology Ph.D. program at Hofstra University, I learned how to provide Cognitive-Behavioral Therapy (CBT). This is a type of treatment that helps people change their thoughts and actions. By developing a healthier way of dealing with their struggles, people can dramatically improve their lives.
While CBT is straightforward, goal-directed, been around for decades, and validated through numerous research studies, it is still not used in most mental health settings. I found this out the hard way when I began working in the field. Honestly, it was quite shocking.
WHAT I ENCOUNTERED
The prevailing culture was to provide a little bit of support to those who were struggling, but mostly wait for the medication to start working. The expectation held by administrators and staff was that something was eventually going to happen that would bring forth some improvement. If not, increase the dosage or add another pill into the mix. Then wait some more.
Don't get me wrong, my issue is not with my colleagues or the use of medication. They meant well and had faith that the tools they had would work. My problem is that much more could have been done to empower people who were overwhelmed by their anxiety, depression, OCD, or anger.
People struggling with their emotions, thoughts, and behaviors can learn how to help themselves using the techniques of CBT. They can develop coping skills and different ways of handling problems. By changing your mindset and strategies towards difficulties, you can feel more in control and move in the direction of what you want in life.
Techniques that build on people's strengths and allow them to take the lead in improving their own mental health should not be kept hidden.
MY PHILOSOPHY
Now, I'm not very good at being patient or passive. I've found that people who are struggling with their mental health are similar in that they do not want to wait to feel better or place all their hopes in a pill. The same goes for parents whose children are experiencing difficulties with their emotions, thoughts, and behaviors.
Despite the pressure to engage in "business as usual," I began using Cognitive-Behavioral Therapy in places such as schools and hospitals. Those who learned and used the skills became empowered and felt better, without having to rely entirely on medication. They were making changes that led to significant improvements in their lives.
Instead of waiting for the majority of the mental health field to come around, I opened my practice to provide a place for people who are struggling with their emotions, thoughts, and behaviors to become an expert in their own mental health, build upon their strengths, and develop practical skills that could be immediately used to change lives for the better.
Dr. Jay Saul
Cognitive-Behavioral Psychologist
Long Island, New York